Targeted Learning and Professional Development Opportunities for Our Members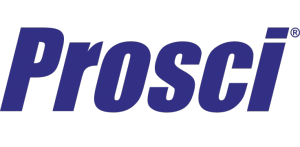 The Minnesota Change Management Network (MnCMN) continues a unique partnership with Prosci® in the delivery of the Prosci® three-day change management certification program. This course is only available to MnCMN members, and the special pricing our members receive is just one of the many membership benefits! Visit our Membership page to learn more.
Not a member yet? Join us today to become eligible for these Prosci course offerings, as well as other classes and benefits available to our members.
Certification Course Details
When
February 7-9, 2023 - registration is now open!
June 6-8, 2023
November 7-9, 2023
Classes will be delivered virtually via Prosci's online platform.
Requirements
This is a MnCMN member opportunity only
Not a member yet? Visit our membership page to learn more about membership benefits. Sign up today and you will be eligible for this great offer
You will be required to bring a change project to work on during the three-day class. If you are without a project, we encourage you to partner with an experienced practitioner or leverage a past project experience
Registration
Members, watch for emails with special pricing registration, or email office@mncmn.org to request a link to special pricing registration. Non-members can check out member benefits and become a member, then email for special pricing access.